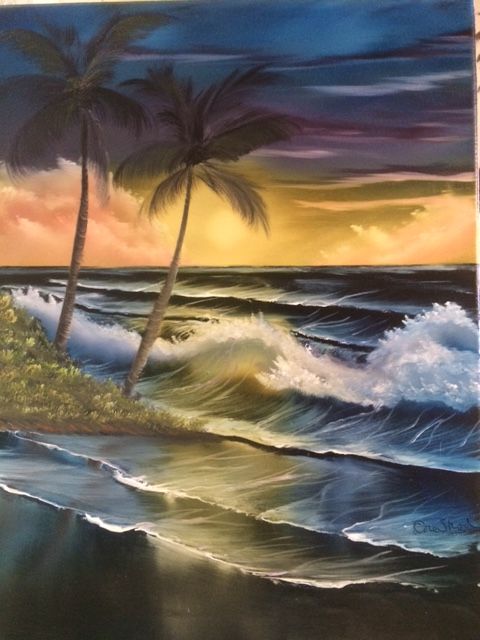 Hello Painters!
Franklin County is moving into the "Yellow" phase of reopening per Gov. Wolfe on Friday, May 29, 2020.  YEAH!
I spoke with the manager of Hobby Lobby and they are opening Friday at half capacity.  I inquired about classes and as of right now, Hobby Lobby does not want any classes being held right now.  The class room is a confined space and they do not want to hold classes – yet.
I have a feeling classes will not begin at Hobby Lobby until we are in the "Green" phase.  This is just my own personal feeling on that.
HOWEVER, my pastor, Ken Reid, called me and invited us to use the church.  So with that in mind, I am going to hold my first class on Saturday, June 6th at 10 a.m. at Mountain Top Ministries, 200 Church Road, Orrtanna, PA.  Depending on class size, we will either "en plein air" paint – which is French for "outdoors" or we will be inside.  I will let you know what it will be in the email I send a day or two before class date.  The entire month of June classes will be held at my church – Mountain Top Ministries.
If you have any questions or concerns please call me at 717-658-9919 and I will answer any questions you may have.
I know most artists need to create to relax, unwind, regroup…………  Art is such great therapy and I can't wait to relax and create!
I am going to update my website with the change in location for the next month or so of classes.  As soon as I hear anything from the manager of Hobby Lobby on when classes may resume there and if there will be a reduced student limit, etc., I will post a blog and place the information on my Facebook page as well.
I so look forward to painting with each and every one of you again!!!!  I know that there were paintings many of you were looking forward to painting that had to be canceled.  If there was something in particular, please email or text me so I can reschedule that painting for you!
Please bear with me during this period of adjustment and if you find any discrepancies in the information on my website, please let me know!
Until we paint again, take care of yourself and each other!
Dore